Irish presidential election 2018: Who is incumbent Michael D Higgins?
Current president has served since 2011 and is preparing to face challengers this October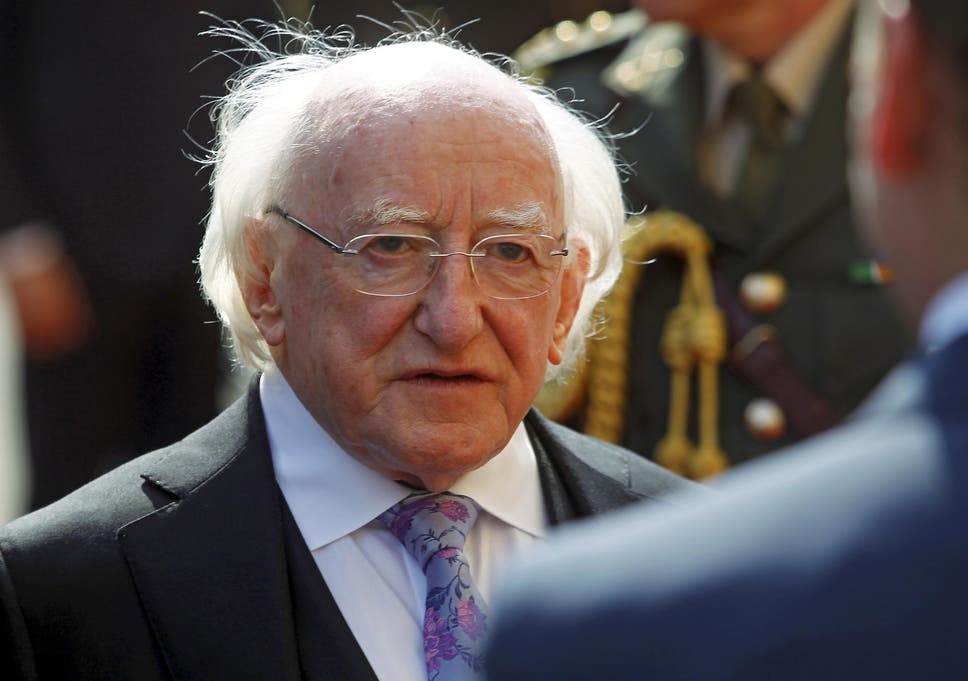 Michael D Higgins has served as the ninth president of Ireland since 2011, and confirmed in July that he wishes to serve a second seven year term when his time is up this autumn.
An extremely popular president, he is being supported in his re-election campaign by Fine Gael, Fianna Fáil and the Labour Party, but a decision by Sinn Féin to field a candidate against him has confirmed that a contest must take place. They will announce a nominee within the next few weeks.
Any potential independent candidates now face a race against time to gain the backing of either 20 members of the Irish parliament – or four county councils – if they wish to get on the ballot paper.
A number of independent senators, including Gerard Craughwell, Pádraig Ó Céidigh and Joan Freeman have indicated an interest, as well as Dublin City Councillor Christy Burke and artist Kevin Sharkey. Businessman Seán Gallagher, who came second in the 2011 election, is also rumoured to be considering standing.
The election is expected to take place on 26 October, alongside two proposed referendums on blasphemy, and 'the place of women' in the country's constitution. But it's clear that whoever enters the race, Mr Higgins will be a hard man to beat – a poll last year showed that two thirds of voters wanted him to serve a second term.
Who is Michael D Higgins?
Born in Limerick in 1941, Michael D Higgins had an academic career in the 1960s and 1970s, teaching sociology in Ireland and the US.
He became a well known and respected politician long before winning the presidency. Originally a member of the Labour Party, he served as a senator in the 1980s, before representing Galway West in the Dáil from 1987 to 2011.
He was president of his party from 2003 until 2011, and as a fluent Irish speaker, was Minister for Arts, Culture and the Gaeltacht in the 1990s. During this period he also became a published poet, and presented TV documentaries.
He married his wife Sabina in 1974 and they have four children, including Mary Alice, who currently serves as a Irish senator.
President of Ireland
In 2011, Higgins entered the Irish presidential election, which was contested by a record seven candidates.
The campaign is remembered as being uncharacteristically brutal, with the characters of the candidates coming under intense and deeply personal scrutiny. But Mr Higgins emerged unscathed and took 57 per cent of the vote.
The president is Ireland's head of state, a largely ceremonial role, but which nevertheless wields the power to refer government bills to the supreme court if he or she deems them unconstitutional.
Mr Higgins has enjoyed a positive seven year term. He has overseen a period of important centenaries in Ireland, such as the 1916 Easter Rising, and was commended for marking them appropriately.
In 2014, he paid the first Irish state visit to the UK, during which he stayed with the Queen at Windsor Castle, and addressed both houses of parliament, in an important step for improving relations between the neighbouring countries.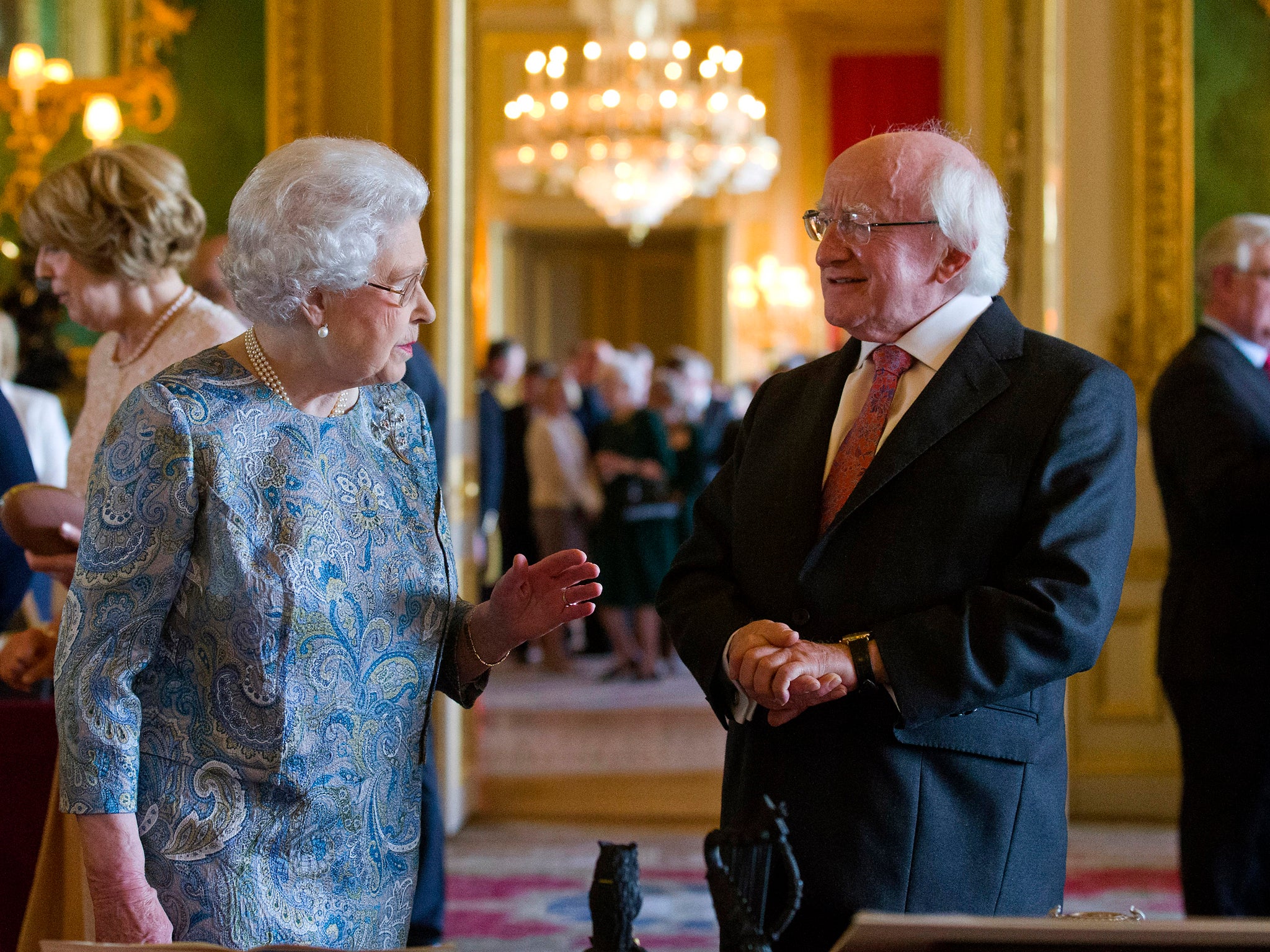 He has also been president during a period of great social change in Ireland, namely with the landmark referendums on marriage equality and abortion.
Considered to be very left wing by Irish standards, Mr Higgins has done a good job of rising above politics during his presidency, although he did appear to question the wisdom of tax cuts ahead of the 2016 general election. He also ruffled feathers with his glowing tribute upon the death of Fidel Castro.
An ironic adoration for the pint-sized pensioner grew based on his curious look and his range of interests and abilities – he can quote Latin at the drop of a hat, and never misses a national Gaelic match.
But over the years, this has grown into a more genuine affection, particularly from a younger generation, who enjoy his unwittingly cool publicity photos, and his ever-present Bernese mountain dogs Bród and Síoda.
He has even been nicknamed 'Miggledy' after a child's misspelling of his name went viral on Twitter.
Can Higgins be beaten?
During the 2011 campaign, Mr Higgins indicated he would only serve one term if he was elected. His change of heart has not been held against him, and most of the main parties have stood aside and given him their backing.
This is largely because public polls show him to be overwhelmingly popular, and parties don't want to run an expensive presidential campaign when a general election is deemed to be imminent.
While they approve of Mr Higgins serving a second term, Sinn Féin have decided to stand against him in order to trigger a contest which they say is in the interest of the country, and democracy. They will likely use the platform to bring issues like Irish unity and the role of women into the national debate, as well as to garner extensive publicity for the party.
A number of independent candidates are seeking nominations, but it is unlikely that any more than one or two will make it to the ballot.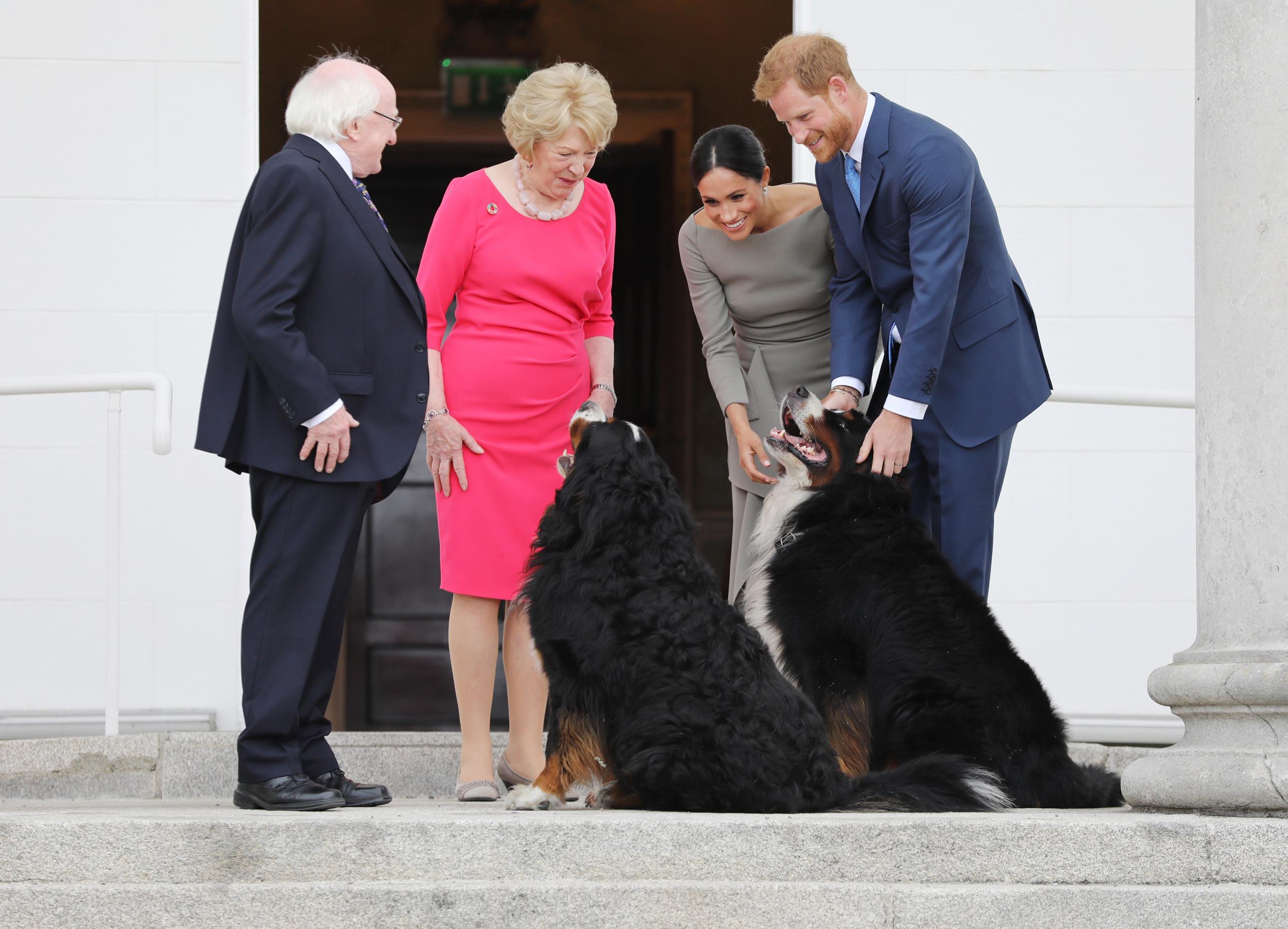 There is no modern precedent for an incumbent contesting a re-election. Past presidents Patrick Hillery and Mary McAleese were re-elected without an election, upon receiving universal support.
Mr Higgins must now decide how he is to conduct his campaign. If he decides to remain above it all and stay out of the debate, he risks being seen as aloof and entitled, and cedes the floor for others to take advantage of the spotlight. If he rolls his sleeves up and joins the other candidates on the road, he risks unnecessarily involving himself in what could be a dirty campaign.
It's likely he may strike a balance somewhere in between, and at this point his victory does still seem assured. But Irish presidential elections – as innocuous as they may seem – can throw up surprise results.
A shrewd choice of candidate by Sinn Féin, or even one colourful independent – perhaps someone from a much younger generation – could capture the public's imagination and change the course of this seemingly straightforward election; robbing Mr Higgins of a landslide at the least, and potentially unseating him altogether.