---
| | |
| --- | --- |
| | |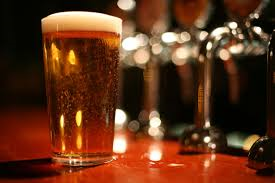 When you live abroad, it's impossible to make it back home to Ireland for every, birthday, anniversary, wedding and celebration, if they're on outside of summer, you have possibly one chance, so you must choose your battles carefully.
I've one priority for mid-year visits and that is that there is something in it for the kids. I like the trip to somehow benefit in my efforts to build for them a mental model of exactly what life is like in Ireland. So that pertinent snapshots of Irish life might somehow by clubbed together to make a cultural understanding which will enable them to feel integrated when they return. Big ask for a 10-day holiday and a seven year 7, I know.
We've done Christmas, excess is what it taught them, excess and pressure to drive up and down the country in freezing cold weather, trying to re-gift gifts, Christmas is no longer an option. Nipping home for the weddings, christenings, engagements, done it too, they got the picture, more excess….and champagne. So, it's whittled down to Easter, the perfectly balanced occasion. A fine end to lent, starting with the gruelling masses of Holy Thursday and Good Friday, a little frisson of excitement on Easter Saturday as we get the eggs for Sunday and a lovely family dinner Easter dinner with all the trimmings but none of the pretention of Christmas. Easter was to be the learning curve this year.
Coming from the middle east, our children are being brought up with a healthy respect for other nationalities, other cultures and religions, they have regard for the rules and the restrictions in society that lend to them. We don't complain about Ramadan in Qatar, that's their thing, no biggie for us to fast in public for 30 days. We don't complain about dry hotels, no alcohol at the Souq, no alcohol at sporting events, our fridge at home is stocked, that's our thing, we accept that every religion has rules.
But wasn't I the proud woman when we arrived home Easter week and I was able to tell my kids that it was our turn. Our turn to flaunt our bit of religion about. Our turn to say, 'hey lads, not the way it works around here on Good Friday'. I loved it. Even the buzz on Holy Thursday night and I recalled when years ago we'd be in Reardon's and someone would say, early closing cos of Good Friday, we'd abide dutifully, Good Friday was sacrosanct.
When an old friend, mentioned that we'd have a group meet up tonight, I thought I was ahead of the game, replying…'Eh girls, Good Friday? Have ye forgotten?' kinda smug with my fast response, I was proving that years abroad didn't change me, I knew my roots, I knew what mattered. 'Girl, that's a thing of the past, no good Friday no more' the message flashed. Well blow me down.
I researched further, google, good-Friday-alcohol and lo and behold, someone somewhere said that people were arriving in Ireland for the weekend they'd expect to be able to get a drink. Apparently, it's a popular weekend for hen and stag parties and just not fair that the pubs weren't open for them. Not a mention of what Good Friday meant in Catholic Ireland and that the alcohol ban was a nod of respect to mark that day that Christ died on the cross for us, the only other day that had an alcohol ban being Christmas day, the day he was born, should we just scrap that too?
None of that was my immediate problem. My problem was explaining to the kids that I was wrong, and that Ireland doesn't uphold its religious traditions like every other country and that sometimes it's ok to change traditions that have been in place for a hundred years, if it means making everyone that visits your country feel welcome and accommodated.
'So Mom, basically you're saying that Ireland loves and welcomes other cultures and traditions so much that they are willing to forget their own', and I had to answer that yes, that seems to be the case.