The latest from Croí Heart and Stroke Charity, Summer 2021
Croí Wins Prestigious International AccreditationCroí has received major international recognition in being the first Irish organisation to be accredited by the European Association of Preventive Cardiology (EAPC) for its work in cardiovascular risk management and prevention. Croí is one of only eleven organisations across Europe, and the first in Ireland, to be awarded the status for its Croí Heart & Stroke Centre in Galway. Read more.The Importance of CPRFollowing Christian Eriksen's cardiac arrest, Neil Johnson, Croí CEO, spoke on RTÉ News about the importance of learning CPR. Read the news item here.

Watch this video to see Sarah Molloy, Coronary Care Nurse at University Hospital Galway, demonstrate how to administer CPR.Living Well with Cardiovascular Disease: Emotional RecoveryJoin Croí for our next webinar in the series 'Living Well with Cardiovascular Disease: Emotional Recovery'. This webinar is FREE to join and will take place on August 26th from 7-8pm. Hear from an expert panel of speakers and submit your questions. Register here and re-watch previous webinars.Croí's Courtyard ApartmentsCroí is proud to provide accommodation to the families of loved ones receiving heart or stroke care in hospital in Galway. With thanks to the generosity of Aurivo, funds raised through the co-op's Charity of the Year Programme have contributed to a recent refurbishment of the Courtyard Apartments, which are beautifully revamped and ready to welcome families once again. Read more.Croí at the Oireachtas Joint Committee on HealthCroí was delighted to be invited to speak to the Oireachtas Joint Committee on Health to discuss Cardiovascular Disease and the need for urgent policy action.

Croí CEO, Neil Johnson, called for key actions with a National Strategy to: Respond to the burden of Atherosclerotic disease (ASCVD); Respond to heart conditions linked to vascular ageing; Focus on the Third Age; Build a national model of care for Cardiac Rehabilitation; Embed Primary Prevention; and Focus on First Responder CPR and Defibrillation. Re-watch here.National Carers WeekThe week of June 7th was National Carers Week and Croí put spotlight on Padraic Costello, from Co. Mayo, who has been caring for his wife Delia. Delia suffered a stroke in 2016 and Padraic has been by her side ever since. Although he battles his own illness, he remains positive and encourages people to "always look at the glass half full". Read Padraic's story here.Men's Health WeekAs part of Men's Health Week, Pat Horan from Aglish in North Tipperary shared his story to help raise awareness. In 2017, while was out for his daily cycle, Pat suffered a heart attack. He was rushed to Limerick where he received stents in his heart, and then was referred to Dublin for a triple heart bypass.

Pat credits cycling and his fitness level for keeping him alive and recently completed Croí's Corrib Cycle! Read Pat's story here. Croí's 27th Corrib CycleOn Sunday July 11th, due to the lifting of Covid-19 restrictions, we were delighted to be able to welcome over 200 cyclists to the 27th annual Croí Corrib Cycle! Thank you to all our cyclists, sponsors, volunteers and community support. The funds raised will allow us impact on the lives of many people living with heart disease or recovering from stroke. Read more here and view our full photo album here! Mayo Farmers Month ProgrammeAs part of Men's Health Week, Croí chatted with Mayo farmers Michael McNamara and Seamus McGrenra. Michael and Seamus share their story and the impact Croí's Mayo Farmers Month online health and wellbeing programme had on their lives. Learn more about Mayo Farmers Month here and listen to their stories! Winner of Croí Car Raffle!Croí is delighted to announce that Don Colleran from Galway is the winner of a brand new Volvo XC40, worth over €40,000! The live, recorded draw took place on August 3rd at Croí House in Galway.

We would like to extend a huge thank you to everyone who purchased tickets for our first car raffle and for making this fundraising event such a success. Special thanks to our sponsors, Kenny Galway and Volvo Cars Ireland.Are you living with high blood pressure?Croí is embarking on a new hypertension (high blood pressure) awareness campaign across county Mayo, and we would love to hear your story. If you are living with high blood pressure, please reach out so we can raise awareness and help others through the Croí Third Age Mayo programme. Contact

[email protected]

to share your experience.

Stay tuned – we will share details of our September events in Mayo soon!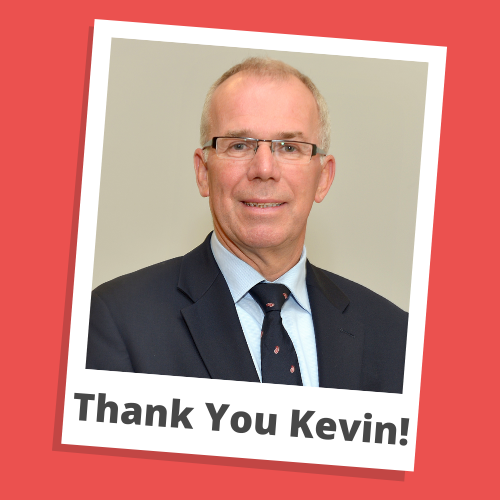 Thank you, Kevin!This month we say 'goodbye' with huge thanks to Kevin O'Reilly, who has stepped down as Croí Chairman (2014-2021) after serving two terms, plus one additional year due to the COVID-19 pandemic. Prior to this, Kevin had served as a Board Director from 2011 and then succeeded Prof Kieran Daly as Chairman.During his term as a Director and as Chairman, Kevin gave enormously of his time and expertise and worked closely with our CEO in successfully guiding the organisation through challenging economic conditions and subsequently through the challenges of COVID-19. Kevin was an excellent chairperson and an exemplary ambassador for Croí. The whole organisation owes him a huge debt of gratitude for his 11 years of voluntary community service.

(Croí is governed by a Board of Directors who act in a voluntary capacity to oversee the governance and management of the organisation. Neither the Chairman nor any director receives any remuneration or reward for their time. They all serve entirely as volunteers)
Pictured from left at the presentation to Kevin O'Reilly: Neil Johnson, Croí Chief Executive; Kevin O'Reilly, Croí Chairman 2014 – 2021; and Mark Gantly, Croí's new Chairman. Welcome, Mark!We are delighted to welcome Mark Gantly as the new Chairman of the Croí Board of Directors. We are all looking forward to working with Mark as we continue our fight against heart disease and stroke in the west of Ireland.

Having previously served on the board of Croí from 2013-19, his appointment as Chair sees a return to an organisation with which he has had a long association. Read more.Fundraising SpotlightWell done to Christina, who completed a 13,000ft skydive in memory of her brother, Martin. Martin passed away last year, aged 34, from a heart attack. Christina did this skydive in honour of his 35th birthday and fundraised for Croí. Christina raised over €8,000 for Croí. Well done Christina and thank you!Well done to a group of Mayo mountain bike enthusiasts, including Bryan Hyland, Westport; Colin Loughney, Hollymount; Trevor Costello, Islandeady; Rachel Nolan, Ballina; and Padraig Marrey, Ballinrobe, on completing the Everesting challenge – ascending and descending a total of 8,848 metres, the elevation of Mount Everest. They did this in aid of Croí and have raised over €6,000!