OVID-19
By RunIreland – April 9, 2020 0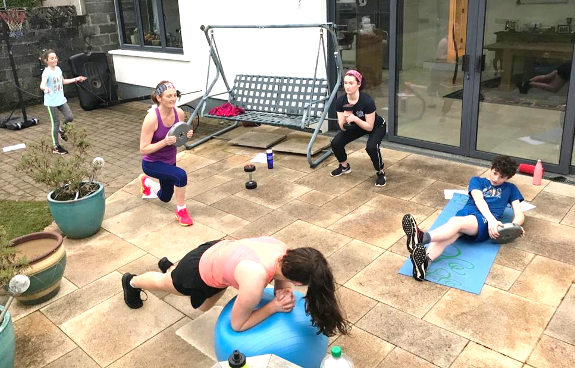 Article by Dr. Jane Walsh, Health Psychologist NUI Galway.
The coronavirus pandemic has caused a major upheaval to all of our lives. Many people are stressed and worried about money, jobs and the threat to their health and that of their loved ones. On top of that, the latest lockdown measures have temporarily cut our physical and emotional connectedness with others, disrupted our routines, and left us with a sense of unease about the future.
There are several things we can do to protect our health and wellbeing during these testing times, and top of the list is physical activity. Its impact on mental and physical health is undisputed. Those individuals who already had a routine of going to the gym or swimming pool are now faced with the challenge of finding alternatives.
The imposition of the 2k radius has meant that many runners/walkers and cyclists have had to explore creative new routes to get their outdoor fix. Those who are 'cocooning' face even greater challenge trying to stay fit during the lockdown. One of the greatest blows to our fitness motivation is the loss of social training activities such as fitness classes or runs with friends. Many have the additional challenge of working from home and juggling childcare responsibilities. These demands are further compounded by the unpredictable timeline of the pandemic.
The stay-at-home and 2k radius restrictions are designed to protect us all from the greatest threat to public health we have witnessed in our lifetime we understand this, but how do we work around it? Here are some top tips from the scientific study of psychology to help us to overcome these obstacles and find our fitness motivation.
Accept the restrictions and embrace the challenge
The first step is to accept the restrictions and acknowledge that we can all play a part in helping to beat this virus. In this way, we can become a different type of sporting superhero! Next, analyse the complexities that these restrictions entail, and begin the process of adapting to the new circumstances.
Find your motivation
We all have personal goals that drive our fitness activities, (e.g. to feel good, lose weight) and these motivate the 'initiation phase' allowing us to find the focus required to successfully develop new habits. However, when a change circumstances like the coronavirus pandemic occurs, our 'self-regulation' becomes the key to maintaining our goal focus. This requires flexibility, adaptability, and sometimes creativity. It is a good time to remind yourselves why we should bother to exercise when obstacles get in our way. Perhaps our new goal is to get fit whilst we save lives!
'Self-regulate' during the coronavirus lockdown
Self-regulation involves controlling one's behaviour and emotions in the pursuit of long-term goals. The coronavirus pandemic presents us with one of the greatest tests of our ability to do this that we have ever experienced. In order to self-regulate effectively, we need to learn to set new goals and develop and maintain good habits, even in the face of a dynamic and changing environment. Key to success is the development of a flexible and adaptive mindset. This means developing the ability to adapt your goals, attitude and behaviour in response to the challenges life throws at you. So how can we do this?
5 top tips for effective self-regulation
Establish the facts
When the government announced the recent tougher restrictions, mapping our 2k radius became top of the list for many people. This useful website allows you to visualize this www.2kmfromhome.com. This enables you to investigate possible safe ways to get outdoors. These may include walking, running or short spins on your bike within the 2k radius, it may be more generous than you think and the 2k radius map allows you create new routes for exercise
Identify your options
Your gym days may be temporarily suspended, but it is time to focus on what you CAN do. Social media has been flooded with lots of creative examples, and top of the popularity list is the 'home workout'. A great example of this is Body Coach TV channel on YouTube created by Joe Wicks, which has seen millions tuning in to join his daily workouts check them out Here. He has created workouts for all age groups, including ones suitable for cocooned seniors. We tried our own version at home and it was a lot of fun! 😊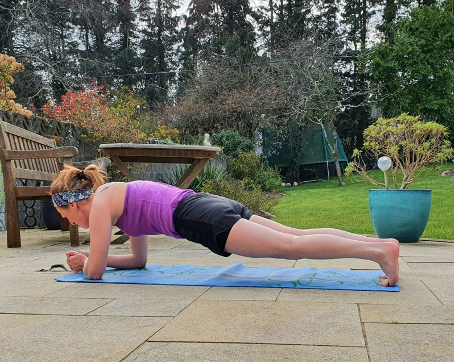 There are some other great online resources for home-based workouts. A group of physiotherapy students have established a new website 'Quarantrain', with some great ideas for 'stay at home training' for all ages, details on this are here.
The issue of loss of social connectivity during the pandemic has led to a surge in efforts to explore ways to work out in isolation whilst connecting with others. The Selfie isolation challenge hosted by Galway based Joanne Murphy of Tri Talking Sport provides the opportunity for fun and fitness at home with a daily challenge for participants to complete in the comfort of their own homes with people sharing workouts and updates using social media. Register for the challenge HERE.
Another idea is for a small group of friends to plan a 'virtual' workout together. A few us tried this by setting an 'appointment' on a given day to do the same length run at the same time. The 'evidence' was then shared via apps and backed up by selfies(!) This was both motivating and fun, enhancing social connection and creating a sense of accountability. You could try this with family or friends abroad, setting fun challenges to suit all.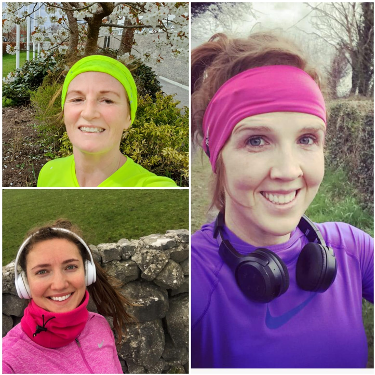 Form a plan
Now that you have worked out what you can do, the next step is to plan it. Select your preferred days, what time of day suits you best? Working from home may be a challenge, but perhaps it increases your flexibility around the time of day you can do your exercise. All the old rules are gone, it's time to set new ones. Those cocooning should set a structure for each day with exercise scheduled into the daily routine. Some people who used to commute to work are continuing their walk or cycle from 'home to home' to keep their routine. This may be an option also for those that used to drive, now 'commuting time' can be your new physical activity times slot. An added benefit is readily available showers at home, and the kettle to hand for that well-deserved cuppa afterwards!
Set goals
With the uncertainty of the course of the coronavirus, it is important to set some shorter, medium, and longer-term goals that are flexible. It might be to walk 30 mins a day, learn a new dance routine, see how many press-ups you can do, or to increase the time you can hold a plank position, it is completely up to you to decide! Using some form of measuring or tracking (a simple stopwatch will do) will help to keep us honest and achieve those targets.
Focus on the positives, seize the opportunity and enjoy!
The most important part of all of this is personal enjoyment. Whether it's a love of the outdoors, or the sense of accomplishment after a workout, it doesn't matter. At the very heart of what we do is an activity that enhances our mental and physical wellbeing. Now, more than ever, we need to create new habits that will keep us healthy and well. Embrace the change, reframe the loss of old routines into an opportunity for new experiences. Go for that sunrise walk, learn yoga at home, use this unique time to breathe and contemplate life. And above all…stay at home, exercise within your 2k radius, and become your own superhero by keeping fit whilst saving lives!
"Obstacles don't have to stop you. If you run into a wall, don't turn around and give up. Figure out how to climb it, go through it, or work around it." –Michael Jordan
About the Author:
Dr. Jane Walsh, a keen triathlete, is a lecturer in Health Psychology in NUI Galway. She is the Director of the mHealth Research Group where her research is underpinned by the theme 'Health Behaviour for Healthy Ageing'. Jane recently secured grants in excess of €8 million euro in EU funding to conduct research on how novel technologies can be harnessed to deliver personalised evidence-based interventions to promote healthy ageing. She is the Co-Leader of the Health and Wellbeing Cluster in the Whitaker Institute, a member of the Irish Cancer Society Research Advisory Board and an Associate Editor of the Journal Psychology and Health.
Jane has given several keynotes both nationally and internationally on related topics including: The Physical and Psychological Benefits of Exercise and Mindset and Peak Performance in Sport.